Gort GAA Club considers the safety and well-being of all our members as the over-riding priority of the Club. Our aim is to ensure that all our members enjoy their time spent engaging with our club activities and that all members, young and old, feel fully included and welcomed into the club. With this aim in mind, we ensure that all club activities are carried out in accordance with the guidance detailed in the GAA Code of Behaviour, the latest version of which can be accessed below.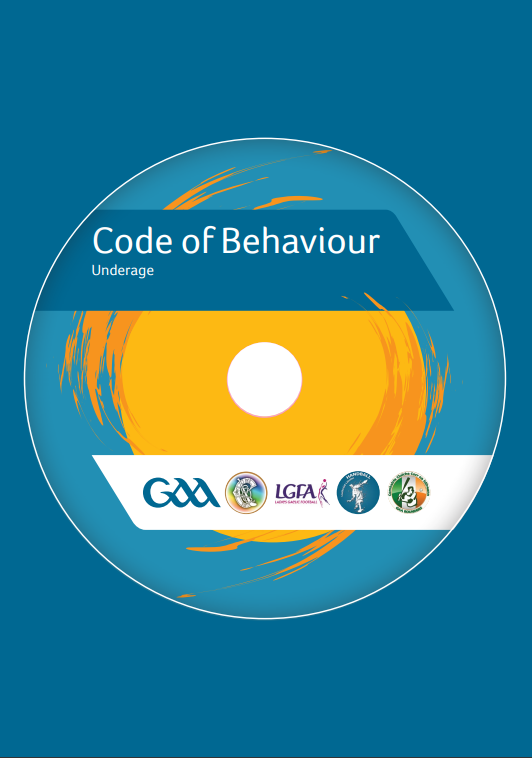 In addition to these guidelines we as a club also ensure the following:
All training sessions which involve young people (under the age of 18) are carried out under the supervision of fully vetted and GAA qualified coaches. A register of all coaches of the various teams and their Garda vetting details is maintained by the club and is on display in the Clubhouse.
A minimum of 2 fully vetted coaches must be at all training sessions / matches in order for them to proceed. If there is a girl involved with any of the teams (Under 6 to Under 12), a female adult must also be in attendance.
Coaches are fully briefed on the standards required of them to comply with current best practice when working with children.
Gort GAA Club 2018 Child Safeguarding Statement
Gort GAA Club Anti-Bullying Policy Statement
Complaints Procedure
In the event that any child, or their parent(s), is unhappy with any aspect of their time spent involved with Gort GAA Club there is a procedure in place to allow them to put forward any issue they may have and have it dealt with in a fair and impartial manner. The first point of contact for anyone who has any issue which they feel they would like addressed should be with the clubs Children's Officer. You can contact the Gort GAA Club Children's Officer by clicking here.
Garda Vetting
It is the policy of Gort GAA Club that all training sessions are overseen by fully qualified and appropriately vetted club personnel. If you are interested in helping out with any team in our club, please contact the Club Childrens Officer who will guide you through the GAA vetting process. You can commence the vetting process by clicking here and filling out the required information.
Other Documents
GAA Player Welfare Booklet February 2018
GAA – GDPR – What your club needs to know