GORT GAA & JIGSAW Challenge 1200 km 5 day
Unfortunately due to Covid-19 we had to cancel our fundraiser plans; to overcome this we have opted for a challenge which will also keep us motivated during these strange and testing times, we are aiming to run/walk/crawl 1200km in 5 days, starting on Wednesday 3rd of February 2021. Gort GAA Club are going to run this fundraiser in conjunction with the fantastic charity Jigsaw to raise vital awareness and funds for @Jigsaw and their work supporting young people's mental health.
Each day for these 5 days, we will be inviting our many members, supporters, and all our friends in the community to join us in this challenge and to clock up the kilometres to help smash our shared goal of running 1,200km in 5 days. We would ask that everyone that participates to please keep within our 5km radius as per Government guidelines. Once you have completed the km challenge we would ask you to send your completed number of km's and pictures to this Facebook/Instagram page or via Whatsapp to 0874162128. We will tally each day total and collate our total kilometres and announce our overall total once the challenge is completed. This is a great initiative to raise money for a worthwhile cause, while getting active which is so important for mental health especially in these stressful times. Ways to get involved;
– Take part in our challenge
– Share with friends who you think might enjoy the challenge
– Nominate friends especially the Gort diaspora worldwide
– Keep sharing on social media to spread the word
– Donate as much or as little as you can as every cent counts.
– Lastly enjoy and stay safe.
To donate please follow the "gofundme" link or alternatively you can give your donation to any of our Club officers in person.
We as a club would be extremely grateful if you could support our fundraising effort.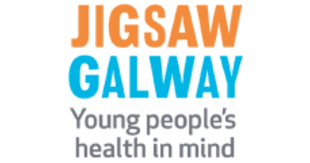 By secretarygort
Thu 28th Jan